This floating modern design entertainment unit is made of locally recycled old grown Douglas fir.
The rustic feel with contemporary design gives space warmth and sensuality.
The heavy piece is strategically hung with a robust angled bar and is easily removed or swung up to hide wires in channeled grooves. Its apparent weight defies the senses with the weightless floating installation.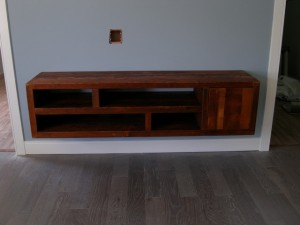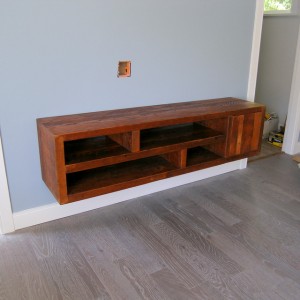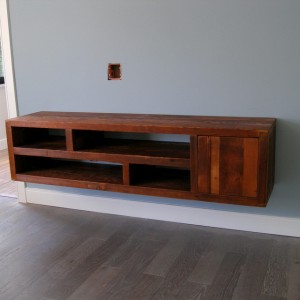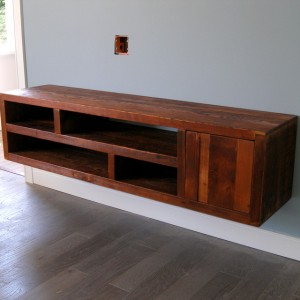 Size  68″ x 17″ x 17″